INJECTABLE LIP FILLERS FOR NATURAL-LOOKING SHAPE & VOLUME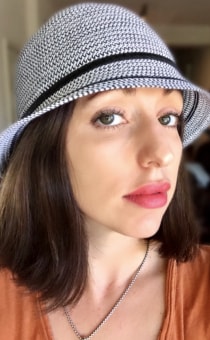 Injectable dermal fillers have been growing in popularity as a minimally invasive alternative to facial cosmetic surgery. According to the American Society of Plastic Surgeons (ASPS), soft tissue fillers were the second most popular non-surgical cosmetic procedure in 2016, with 2.6 million treatments performed in the United States.
WHAT ARE INJECTABLE FILLERS?
Injectable filler treatments help to reduce the signs of aging, such as downturned lips, shape loss, smoker's lines, volume loss, and much more to restore your natural, youthful appearance. Using water-based products, such as Juvéderm or Volbella, we can help increase the dimension, shape, and size of your lips to enhance the balance and symmetry of your appearance. Treatments provide immediate results and usually last less than an hour. Lip injections are FDA cleared, safe, and suitable for men and women, ages-16-and-up.
When lip fillers are performed correctly, they look natural. Expertly injected lips provide fullness and structure to balance, correct, and enhance your facial features. Celebrities have used injectable fillers for years to defy the effects of gravity and to reduce the appearance of aging—all without you ever knowing it was enhancements or fillers.
FREQUENTLY ASKED QUESTIONS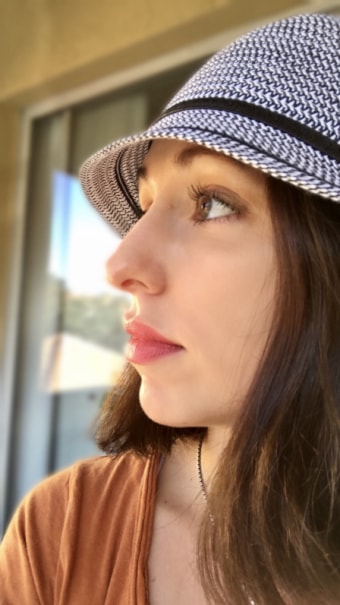 ARE LIP INJECTIONS PAINFUL?
Typically, no sensation is felt during a lip filler because we use a medical grade, topical anesthetic agent, as well as an anesthetic agent within the injected product.
ARE LIP INJECTIONS SAFE?
Yes; because we use FDA cleared, water-based products, our lips injections are safe.
ARE THE RESULTS FROM LIP INJECTIONS PERMANENT?
The results from lip injections are long-lasting, ranging from three to nine months. Once your lip goals are achieved, you may return for touch-up sessions as needed. Additional fees may apply for touch-ups.
HOW ARE LIP INJECTIONS UNIQUE?
Lip injections are unique because they are both effective and safe, and they produce a near instant result. Injected fillers feel smooth and softly enhance your appearance.
HOW DO LIP INJECTIONS WORK?
Whether due to aging or personal preference, you can now enhance the symmetry of your facial features using facial injections. Lip fillers involve a series of tiny injections that will boost and build your lip definition. Once you begin the treatment, our qualified specialists will determine the best strategy for placement of the product to achieve your desired outcome. Lip injections performed correctly will feel cohesive and smooth, with the product virtually undetectable to others. Your new lips will appear as your own, and not "augmented" in a negative way.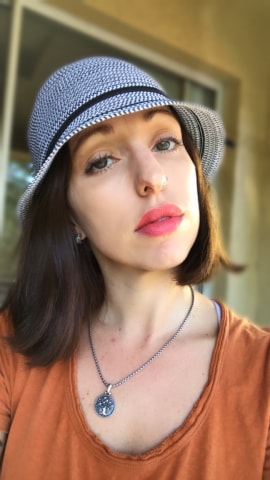 HOW MANY TREATMENTS WILL I NEED FOR LIP INJECTIONS?
Most patients require only a single injection for their lip goals, which can be completed in just one visit.
HOW LONG DO LIP INJECTIONS TAKE?
The treatment from start to finish will probably take about 30 to 45 minutes.
HOW SOON WILL I SEE THE RESULTS OF MY LIP INJECTIONS?
Once you receive the treatment, the results are immediately visible.
IS THERE DOWNTIME FROM LIP INJECTIONS?
You will be able to return to your normal activities on the same day of your injection appointment, with the exception of drinking or working out, as these may increase the possibility of swelling.
WHAT ARE THE COMMON SIDE EFFECTS OF LIP INJECTIONS?
As with any injection, bruising or swelling may occur during post treatment. If you have any other concerns, please discuss these with Dr. Grossgold at your scheduled consultation.
WHAT ARE THE LIP INJECTION PRODUCTS MADE OF?
Products that are indicated for use in the lips, such as Juvéderm or Volbella, are often times hyaluronic acid-based fillers. Hyaluronic acid is a naturally occurring substance that is found in every cell of your body, keeping them hydrated and plump. Hyaluronic acid holds 1,000 times its own weight in water, so it acts like tiny water balloons. When injected, this substance instantly produces volume.
WHAT IS THE FOLLOW-UP CARE FOR LIP INJECTIONS?
For most patients, other than keeping your lips hydrated, no follow-up care is needed. In some cases, we may recommend lightly massaging the lips post treatment.
WHAT KIND OF RESULTS SHOULD I EXPECT?
Because fillers provide immediate volume, patients should expect to see some increase in the shape or size of their lips. Some may experience bruising or swelling, which is temporary. Some may require additional treatment to achieve their lip goal shape / size.
WHO IS AN IDEAL PATIENT FOR LIP INJECTIONS?
Anyone who is looking to enhance the shape or size of their lips may receive lip injections.
WHO SHOULD NOT GET LIP INJECTIONS?
For those suffering from cold sores or herpes breakouts, we recommend waiting until the affliction has completely healed before coming in for lip injections.
REQUEST YOUR APPOINTMENT TODAY!
To request your appointment, please call (727) 500-2574 or contact us online today!
---
OUR LOCATION