Unlocking the Secret to Lasting Weight Loss: Discover Medical Weight Loss Services at The Grossgold Clinic Med Spa in Clearwater, FL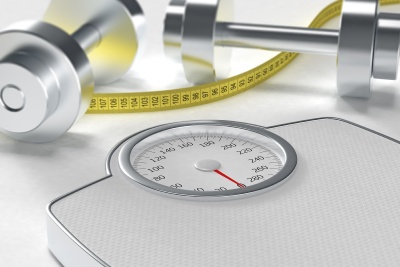 If you are struggling to lose weight, you are not alone. Well over 30 percent of adults in the U.S. are overweight, and nearly 50 percent are obese. Most have tried every new exercise or fad diet on the market but don't seek medical intervention for their condition until it's a last resort.
It's important to understand that weight gain is a medical condition and treating it as one can make all the difference. At The Grossgold Clinic Med Spa, our programs are designed to correct the underlying cause(s) of your chronic conditions or symptoms, including your weight.
Dr. Grossgold's understanding of both traditional and alternative therapies allows him to provide care that is healing-oriented and centered around each patient. As a specialist in integrative medicine, he looks for root causes. Is your weight a side effect of medication, a symptom of a medical condition like thyroid disease, or related to sexual hormone imbalances. Is it a result of poor nutrition and dietary choices? Understanding why you are struggling to maintain a healthy weight is half the battle.
What has become increasingly clear is that medical weight loss strategies - including powerful emerging treatments – can have dramatic effects in your weight loss journey. If you're ready to get started and take the first step into a journey that could change your life, reach out to The Grossgold Clinic Med Spa at (727) 500-2574 or complete the form below.
What Types of Weight Loss Services Are Available at The Grossgold Clinic Med Spa?
We offer medical weight loss services that are designed to target underlying causes of obesity or weight gain to ensure our patients will lose weight and sustain their weight loss long term. With one-on-one physician support and a medically supervised weight loss plan, you will have access to tools ranging from targeted injections or infusions, appetite suppressant medication, vitamin level testing, hormone testing, and other evaluation methods to evaluate and address the roots of your struggles with weight. Having a personalized plan designed for your lifestyle, medical history, personal preferences and goals can help your weight loss plan to be more successful in the long term.
Some of the most effective wellness and healing options we use for medical weight loss include:
Natural Treatments
Supplements are a powerful adjunct therapy to any weight loss program. Targeting the right supplements to the right health profile is key. Natural and herbal supplements (e.g., Garcinia Cambodia, Chromium, etc.), as well as supplements to help detox your body can make weight loss easier.
Individualized Nutrition Plan
Whether you decide to incorporate an anti-inflammatory diet to address bloating, GI upset, or an inability to lose weight, or if you're committed to Keto or the Mediterranean Diet, coming up with the ideal nutrition plan for your medical conditions considered together with your weight loss goals, is key to success. Ensuring that you are addressing nutritional deficiencies is essential, so part of your nutrition plan may include certain vitamins or minerals.
Pharmacological
Medications that can aid weight loss include Peptides, Metformin, Phentermine, and others.
Non-pharmacological and Non-invasive
Other aids to weight loss may include interventions that can impact weight loss, including cutting-edge technology and innovative treatments that come together to deliver the ultimate wellness and weight loss experience. Our state-of-the-art facility is equipped with an impressive array of advanced technologies, as part of our commitment to staying at the forefront of the most effective, customized solutions, including:
Infrared sauna
Hyperthermia
Indiba
All machines
Morpheus body
Mesotherapy
Wood therapy massage
Lymphatic massage
Colon hydrotherapy
iLipo
Cryotherapy
Carboxytherapy
IV therapy
And more…
Hormones
A hormonal imbalance (e.g., sexual, thyroid, etc.) can contribute to weight gain. Evaluating your hormone levels and addressing any imbalances or treating your condition with medication or bioidentical hormones can help to normalize weight effortlessly.
Exercise and Fitness
Healthy movement is essential to achieving and maintaining weight loss, but this isn't your grandmother's exercise regimen. Our knowledge of fitness has evolved, and you have a myriad of options that you can incorporate that fit your life and your level of strength, fitness and health without overtaxing your budget, schedule or stress levels.
Semi-invasive Treatments
There are new treatments to aid in related areas like body shaping or skin lifting and tightening as you lose weight, including:
InModeMD
BodyTite
InModeMD
FaceTite
What Conditions Can Medical Weight Loss Help?
We all lose weight at our own pace and depending on the various medical conditions and genetic background each person brings, experiences will vary. But there are some common results most people will typically experience. Medical Weight Loss can be a very effective tool for overall wellness. It is also often very effective in addressing specific medical conditions like:
Cardiovascular conditions
Diabetes
Inflammation
PCOS
Metabolic syndrome
Arthritis
High Cholesterol
High Triglycerides
High blood pressure
Cancer risk
Chronic pain
Menstrual problems
Joint issues
Low energy levels
Mental conditions like anxiety or depression
Chronic illness or infection
Most of our patients are thrilled with the changes they see in their everyday lives and their health once they commit to working with The Goldgross Clinic for weight loss. Weight loss itself is obviously one of the greatest benefits from a successful Medical Weight Loss regimen, as are increased confidence and self-esteem.
Is Medical Weight Loss Safe?
If you're taking any medications that may be an issue or if you have any other concerns, you should discuss it with us at your initial consultation, but Medical Weight Loss has an outstanding safety profile. Of course, there may be some stipulations or precautions with various medications or procedures. For that reason, we always collect a comprehensive history and discuss potential issues with your weight loss plan.
Request Your Appointment Today!
We will provide instructions on how to prepare for your initial consultation. It is always helpful to keep a food diary for a few weeks prior to your initial consultation, as well as a list of problem eating issues and health conditions that may have either triggered or resulted from your struggles with weight. We will take a complete medical history and may recommend a variety of tests.
Gather your symptoms, together with your treatment questions or requests – and we'll put together a customized plan so you can reach your ideal weight and maintain it for life! Reach out to The Grossgold Clinic Med Spa at (727) 500-2574 or complete the form below – and let's get started today!
---
OUR LOCATION